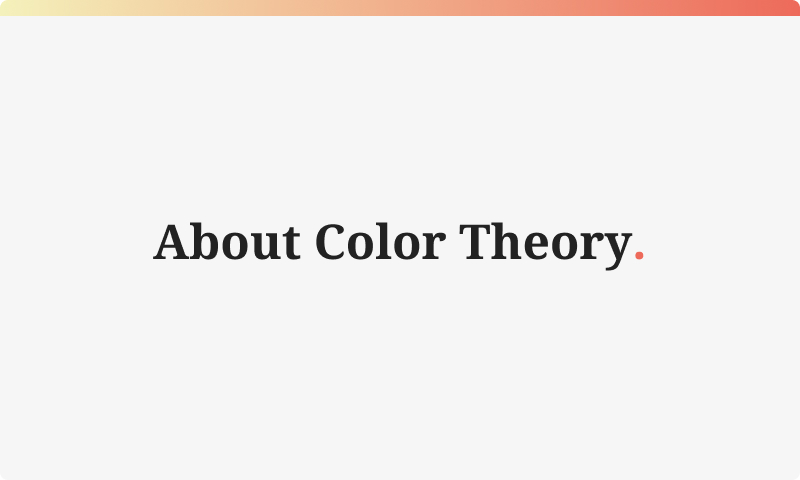 Our website was founded in 2022 by Nick Groeneveld; an experienced designer focused on UX, visual design, and research. His experience in visual design is what comes into play for About Color Theory.
Our mission
On this website, we want to help you learn everything you need to know about color theory. It does not matter whether you're a UI designer, a fashion designer, a tattoo artist, or someone else. You will find what you need to know here.
How we can help you
Let's say you want to use color in your design work. In that case, you came to the right place. If you're a beginner, start with our color theory basics. If you're more experienced, you can go to our color wheel guide.
Both articles are great places to start. Then, once you're done, you can continue with some of our more in-depth guides mentioned in those articles.
Need more help? Make sure to contact us by e-mail. We're available for color theory advice and design work.